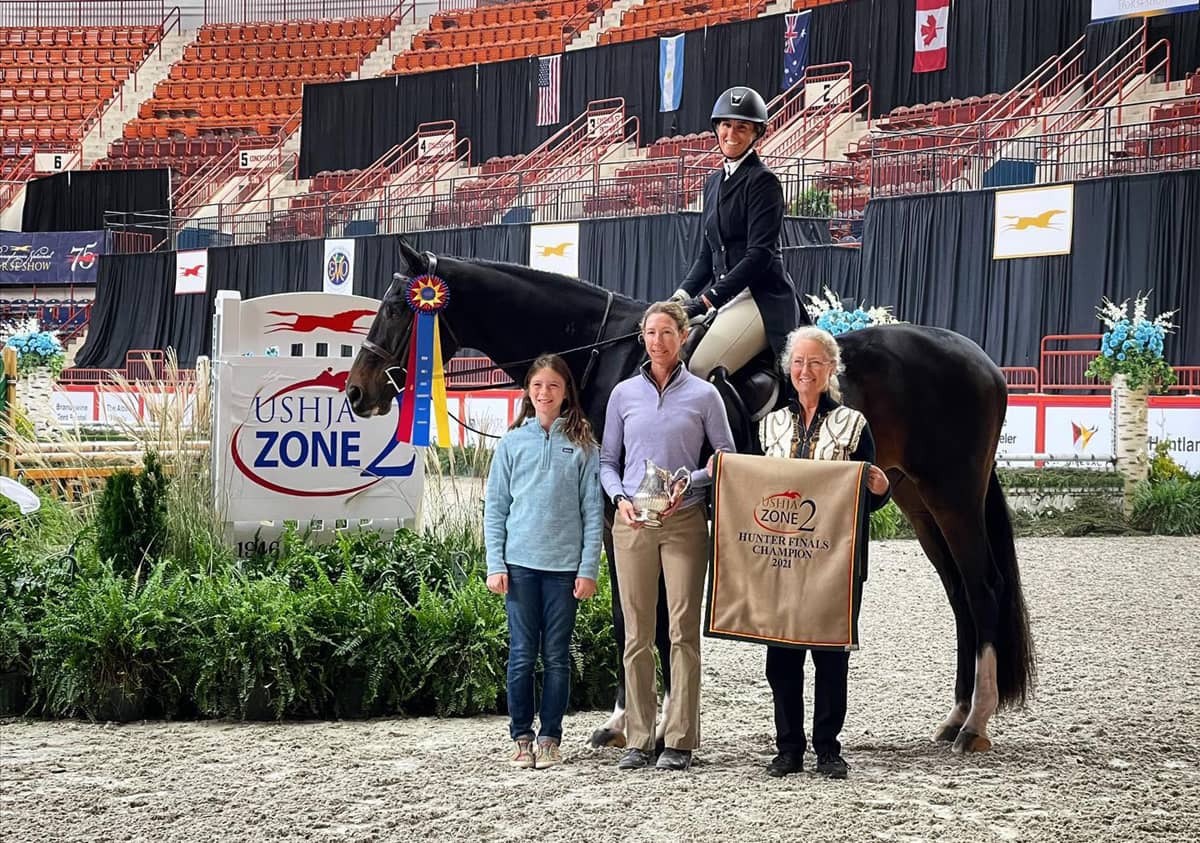 Today we wrapped up our time at Zone 2 Finals, and what a ride it's been!
Laura van Rooyen and Biarritz had a great showing in the Adult Amateur Hunter Middle division, with a win in the hack and beautiful trips in a competitive field of horses.
Laura and Biarritz ended up Champion and took home the Significant Other Challenge Trophy and we couldn't be more proud of this pair!
She has been working very hard to prepare for this show and been learning and growing with Biarritz who is a new partner for her. Having never been to the Penn National or Zones before, this was a big occasion for her and we wish her well on all she's accomplished this weekend.
Special thank you to Lena for all her help and hard work to keep our horses looking and feeling their best!
Next up, The National Horse Show in Kentucky ✈️