About Head Trainer Jenn Tirrell
Jenn grew up riding and showing on the A-rated circuit. As a junior rider, she qualified for and earned ribbons at the USEF Medal Finals held at the Penn National Horse Show, the ASPCA Maclay Finals held at Madison Square Garden and the USET Finals held at the United States Equestrian Team. Jenn also rode horses to top honors in the junior hunter and junior jumper divisions at the Winter Equestrian Festival, Devon and Lake Placid. Early in her career, Jenn rode with notable equestrians Emil Spadone and Leo Conroy, and later went on to work with Cynthia Hankins, Ellen Rait and George Morris.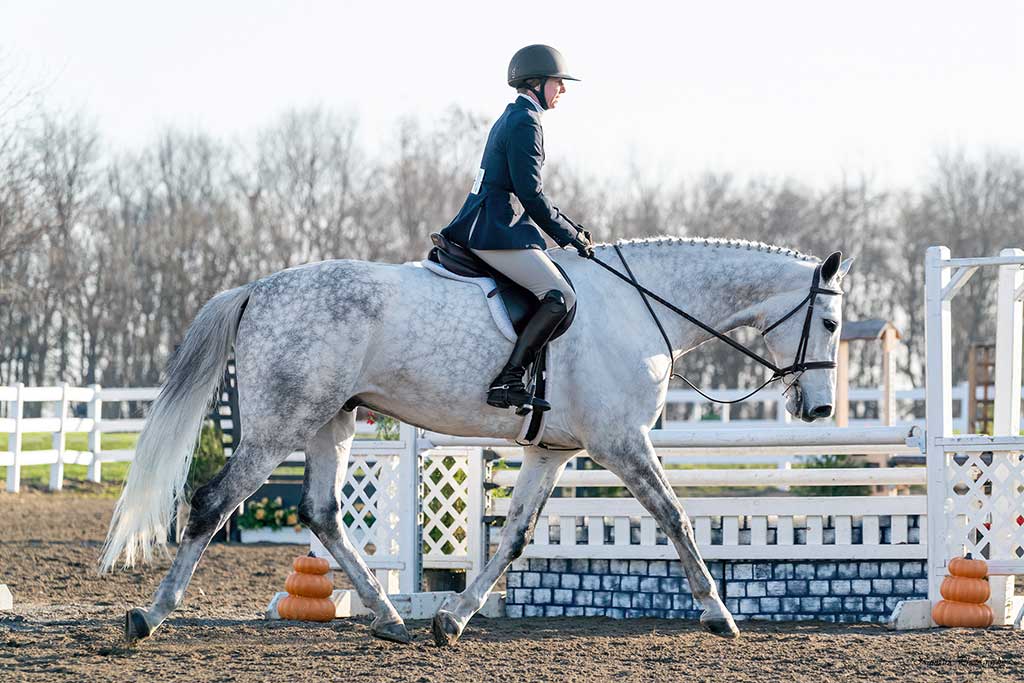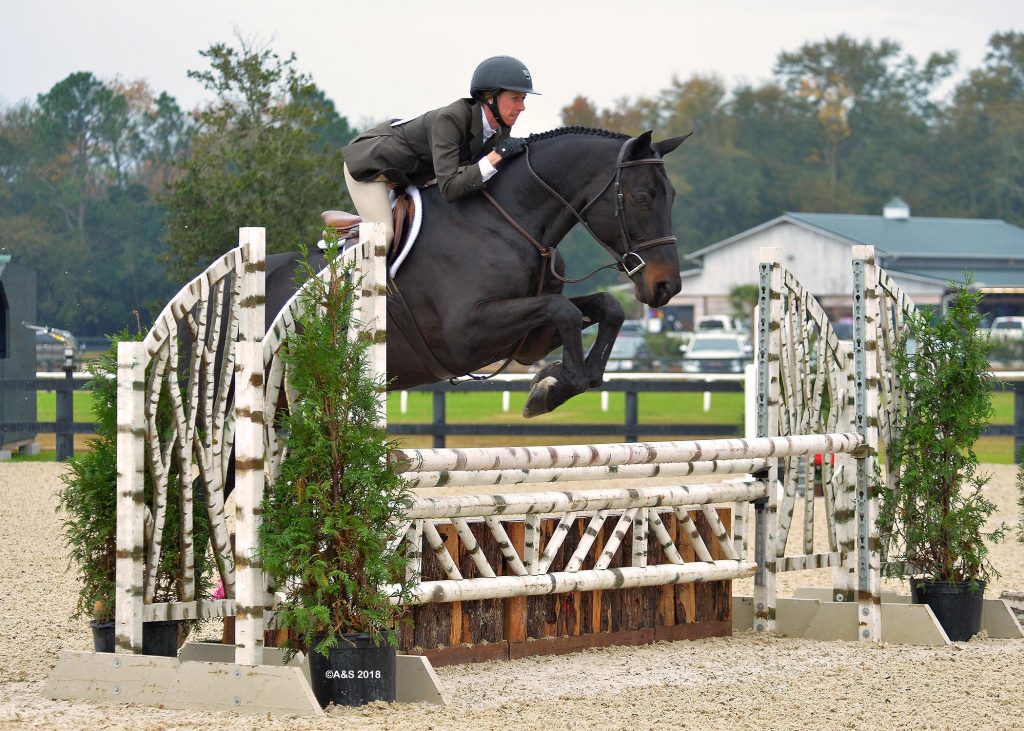 After graduating from the University of Lynchburg, Jenn went on to work at Stepping Stone Farm in Ridgefield, CT. While there, she trained and showed horses and coached riders at all levels. Jenn also assisted in managing USEF-rated horse shows. After her departure from Stepping Stone, Jenn moved to Middleburg, VA to work with Sue Lyman at West Riding Stable, where she concentrated on training and showing young horses. She also assisted in handling the stallion, Simbalu, for breeding. After spending time in Virginia, Jenn decided to strike out on her own in New Jersey, where she opened her own hunter/jumper business—Signature Limited.
While running her own successful operation, she coached riders to major wins at shows such as the USEF Pony Hunter Finals, The National Horse Show, the USEF Medal Finals, the ASPCA Maclay Finals, Zone II Hunter Finals and Marshall & Sterling Finals. Jenn also rode many horses to wins in the Pre-Green, First-Year and Second-Year Green Hunter divisions. In addition to the hunters, she also rode to top ribbons in various jumper divisions up and down the East Coast.
Jenn also spent time at Chicago's Springfield Stables. She helped design and develop Springfield into a competitive Hunter/Jumper facility. She was involved with many of the construction details including the farm layout and design. Jenn managed the 50-stall facility in addition to acting as head trainer, where she showed a number of young hunters and jumpers and coached many junior and amateur riders.
After spending a few years in Chicago, Jenn moved back to Middleburg, VA and rode for Huntland Farm. She focused mainly on developing young horses for the hunter/jumper rings. Jenn's years of experience in the hunter/jumper industry also includes owning and managing the Thoroughbred Heritage Horse Show, serving as Managing Director of Hunter Programs for the USHJA and riding for Scott Stewart and Ken Berkley at Rivers Edge Farm. She also frequently gives clinics for riders both in and outside of her training program. When she's not training clients and horses, Jenn is working towards earning her big "R" as a USEF judge–she currently holds her small "r."