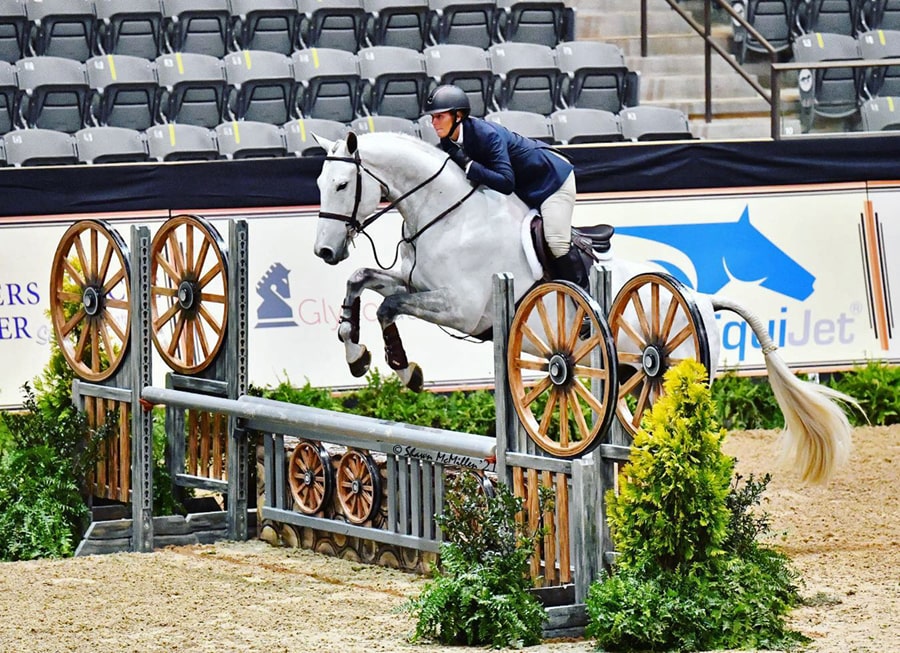 We are very proud of Laura van Rooyen and her partner Gandalf who qualified for and competed in the THIS Adult Medal Finals held at the National Horse Show last week!
They put in a beautiful trip over a very technical course, and had a great experience. This final is a big accomplishment for both Laura and Gandalf, being that last October Laura came back to riding after a 29 year hiatus and Gandalf was just learning the ropes of the hunter and equitation ring.
As always, thank you to our incredible sponsors for helping us look sharp for occasions such as this one, we appreciate all you do!