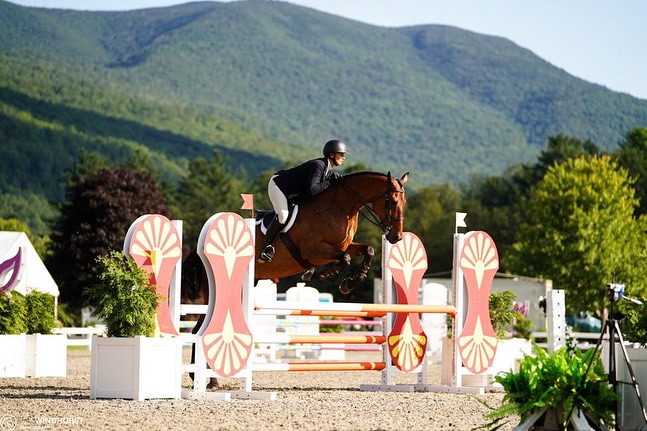 The Signature Team had another wonderful week at the Vermont Summer Festival week 3. Jenn started the week off again with a bang with solid rides and ribbons in the professional divisions. The Signature riders kept the momentum going throughout the week and rode to much success!

🏆 Rio Java House was a little greedy this week by taking the win in three out of four over fence classes in the Adult Amateur Hunter 👍 division. Maggie Greene and Java secured the win in the Classic as well!

🏆Amor De Tortuga is on fire 🔥 He and Grier van Rooyen rode to the Championship in the Schooling Pony Hunters as well as the Children's Large Pony Hunters. The pair earned third in their Classic!

🏆Biarritz wasn't leaving the show without another tri-color. He and Laura van Rooyen jumped to the 3'3" Amateur Owner Hunter Reserve Championship. The pair were second in their Classic!

🏆Laura van Rooyen also rode Uruguay owned by Stefano Baruzzo, LLC to the win in the USHJA Adult Jumping Seat Medal. This qualifies Laura for the Finals in September!

🥇 Blue Ribbon Winners:
All Inclusive
Amor De Tortuga
Biarritz
Clair De Lune
Gandalf
Rio Java House
Uruguay

Special thanks to our team who make the magic happen!