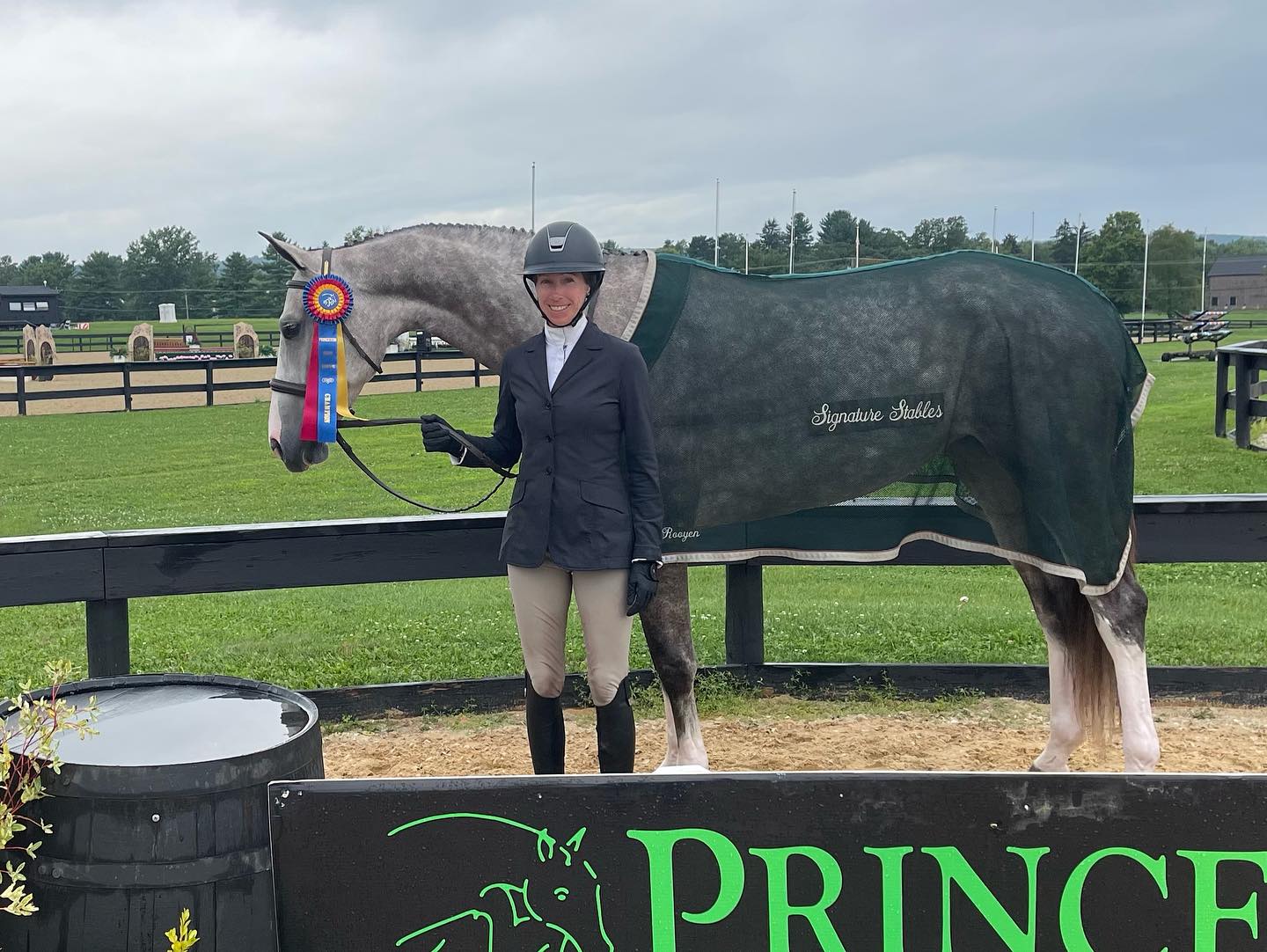 Signature Stables had a stellar week at the Princeton Summer Encore August 23-27.
Jenn started the week earning well deserved ribbons on all the horses. She and 🌻 Clair de Lune earned the Championship title in the 2'9" USHJA Hunters. Jenn also rode 🌻 Biarritz to the 3'3" Performance Hunter Reserve Championship.

Additionally, owner 🌻 Laura van Rooyen rode Biarritz to the Reserve Championship in the 3'3" A/O Hunters. She also rode 🌻 Gandalf to a second place finish in the A/A Hunters older section. Laura put in wonderful trips in the Adult Medals on the Stefano Baruzzo LLC owned 🌻 Uruguay. Including a pair of seconds.
🌻Amor De Tortuga 🐢 and rider Grier van Rooyen weren't going to be left in the dust. The pair earned the Children's Pony Hunter Championship, won the Children's Pony Medal & won the Children's Pony Hunter Classic 🤩 Grier also rode 🌻 All Inclusive to the Reserve Championship in the Children's Pony Hunters. And Laura Richardson rode her lovely mare 🌻 Deva to nice trips in the Low Adult Hunters.

Thank you to Princeton Show Jumping for putting on a great show! And thank you to our team who make it all possible!